Here's a quick breakdown of what you can expect to see at the trendiest weddings for 2022 followed by some wonderful inspiration courtesy of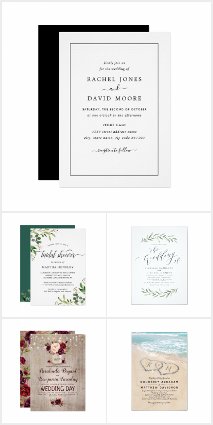 our Pinterest board!
Boho theme
- with dreamcatchers, lots of flowers, feathers and whimsy
Rustic
- burlap, lace, wood and sunflowers
Starry Night theme
- with dark dusky midnight blue shades and rose gold
Burgundy
- teamed with blue
Emerald Green
Wedding Theme
Greenery themed
- lots of leafy decorations, Eucalyptus is tops and Sage shades
Industrial Chic
- Edison lights, Warehouse, Steampunk
Tower cakes (single tall cylindrical)
Cheese Tower Wedding Cakes
Grazing Tables
BOHO Wedding
Boho Weddings -
weddings for 2022 will have lots of romance injected into them thanks to a nature inspired boho theme. There will be lots of natural flower arrangements, greenery and rustic decorations, lace wedding dresses, feathers in flower bouquets and dream catchers made from lace crochet doilies!
Rustic Weddings
Rustic Weddings - suitable for any season, indoors or outdoors a rustic themed wedding is ideal for low budget wedding couples as there is a lot of DIY aspects including decorations, flower arrangements an gifts.
Starry Night Wedding
Starry Night with Rose Gold - popular blue theme for 2020 and perfect for those who want to celebrate their wedding in the evening when darkness falls, perhaps outdoors. Can decorate with industrial chic styled lanterns and lights.
Burgundy Blue Wedding
Burgundy, Blue, Pink - floral rose bouquets with lots of deep colors are perfect for fall weddings in 2020. The colors are rich and inject a lot of personality.
Emerald Green Wedding
Emerald Green - dark green may seem like an unusual color choice, but look how striking it is paired with ivory. For a clean, modern, unforgettable color theme this is the way to go.
Column Cake
Column Cake - these tall cakes made from multiple layers look fantastic. Only difficulty here might be re how to slice it!
Cheese Cake Tower
Cheese Tower Cake - cheese is a popular choice for a wedding cake for those avoiding sweet options or who want their cheese stand to be more elaborate.
Grazing Table
Grazing Table - fruits, crackers, cheeses and other grazing foods can be decoratively displayed on a grazing table and this is a pupular wedding catering theme for 2022 weddings.


Wedding and Bridal Shower Invitations trending 2022
Fun and informative blog supporting you on your wedding planning journey. Part of the Low Budget Wedding Planning Network
®
, we have got you covered! Join our
FB Group
and be part of our online community.
Wedding Planning Guides