It's a real dilemma when cost and venue size dictate guest numbers
Do you invite all children, no children or some and not others to your wedding
You want children at your wedding but you can't invite them all due to numbers
When a wedding is restricted as most are by numbers, children are often the first to be 'cut' from the guest list especially if they're not particularly known to the bride and groom.
Despite that obvious consideration many guests will be unhappy if their children were left off their wedding invitation and other people's children were invited.
You don't want kids at your wedding but some have to be there
You may have decided that you want a child free wedding but you have close friends and family who you are willing to make an exception. They may have children who are in the wedding party (flower girls, Paige boys) or you may know them very well (nieces, nephews and God children etc.). Inviting some children and barring all other children will be a problem if you don't make it clear there are a few exceptions and it's just about 'numbers'.
Flower Girl Gifts by Jill Renee
You don't want ANY children at your wedding
If this is the case, and you make it known then your guests are free to decide whether to attend or not based on your decision. DO NOT be offended if they decide not to attend if they can't bring their children (of any age) as they will have their reasons for not doing so. These reasons will be legitimate and ones you may not appreciate if you yourself have not yet had children. But trust me, there are plenty.
Real story
I came across this '
email'
someone posted on a blog a couple of years ago which was written by a guest explaining to a wedding couple why their wedding invitations regarding children's attendance needs to be explicit and also why for some parents the 'no kids' rule will be difficult to swallow. I have posted extracts here as some of the information (while pompous in delivery) is valid and explains some issues facing parents regarding wedding attendance.
" ...as a parent, just as I would expect my wife to join me at a wedding, I would expect that my child would be included in an invite. .. for some parents, it is not possible to leave a child, so prohibiting a child is effectively prohibiting that parent from joining you; these parents may assume that you know this and cannot possibly mean to exclude their child, since it would mean excluding them and you chose to send the invite.
Also, there are some parents for whom excluding a child is simply insulting (for some, even more so than not being invited themselves); they will assume that you are not acting in a way that is insulting to them and assume that children are included".
In essence some guest may assume their children are welcome even if their names are not on the invitation. Others will wonder if they are or not, but may be afraid to ask.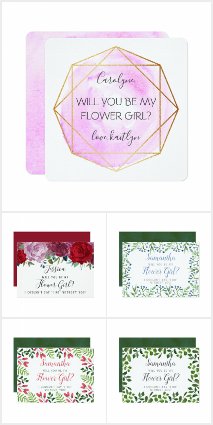 Others will realise they are not invited and will be upset about that, more so if they know other guests children have been.
In conclusion
It is more than reasonable of you to impose whatever restrictions you need on family groups to ensure everyone you really want at your wedding is able to attend. You can explain the issue re restricted numbers to guests and they can then choose to be understanding or not to be. You cannot please every guest and believe me .. you won't!
What I strongly do advise against
Inviting some children from a family group and not others, not only will this start a family feud but it is grossly unfair to the children you're essentially denying exist. Invite them all or none. This may be difficult regarding numbers but consider the bigger picture ... do you really want to alienate this family from your life? These decisions can have ongoing consequences and I speak from experience.
What issues have you experienced from inviting or not inviting children to your wedding?