Do I Need To Cancel My Wedding Due To Coronavirus?
up to 50% off Sorry Change of Plans Wedding Cards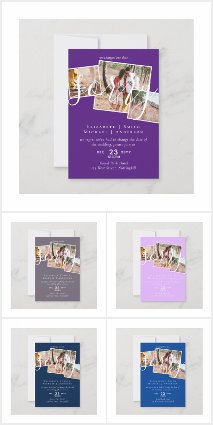 With the current pandemic, Coronavirus Covid19 sweeping the word, more and more couples are coming to the realization their wedding has to be canceled. Social distancing, isolation and lockdown dictate that gatherings of any size are now off the table for a couple of months at least. And no one really knows how long this thing will last.
If you are part of one of those couples, I know this is a deeply upsetting time.
You have money, time and emotions deeply invested in your wedding. Will you have the energy to start all over again if it has to be canceled?
And if you are canceling, what are your options and where should you start?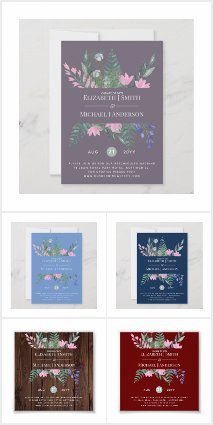 What I'm seeing over at the
LowBudget Wedding Group
is brides-to-be are mainly allowing two-months ahead of their wedding due date to make a decision as to whether to cancel, postpone, elope, etc.
Some whose wedding date is less than two months away have already made that decision.
They may be going ahead with the same date but are marrying with the minimum number of guests allowed for the wedding to be legal and either
live streaming
to those previously invited or are inviting them to join via
'video chat'
. What this means is that their wedding has now become
'virtual'.
up to 50% off - Postponement Cards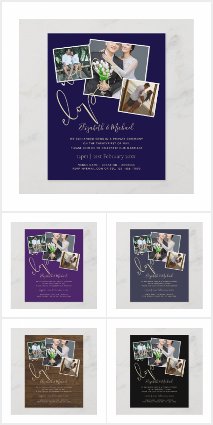 If you've decided to change your wedding plans, first and foremost let the bridal party know, and then invited guests. Especially guests who may have made/plan to make travel arrangements.
Speak to your venue, officiant, Priest and any vendors to see if deposits can be returned or used for a later date. Check the details of your contracts and any insurance provisions.
It might also be the case your venue, caterer, hairdresser, photographer, etc. themself cancel on you. The refund terms are likely different if it is them who cancel as oppose to you (hence the importance of reading contracts).
change of plans, change of date, postponement, elopement, video streaming or video chat
announcements retains some traditional elements while at the same time lets your guests know what's happening. You can also let them know informally via social media, email, phone or text.
Change of date announcements need not be expensive, these
4" x 4" photo paper announcements are just £/$0.09 each
and less with volume discounts and sales!
Having a
free wedding website
is a great way to keep your guests updated with changes along with any social media groups and apps. Messenger and WhatsApp groups are also helpful for this purpose as long as all your guests have access to them.
If you're struggling with this right now, share your experience in comments and let us know how you're handling it.
Canceled Wedding Etiquette - Help In A Time Of Need
By Belinda Nelson
Even at this most joyous time in your life, things happen. Unfortunately, anything can happen up to the moment when you are standing at the altar ready to say "I do".
Whether it was a simple misunderstanding, cold feet, cheating, or anything in-between, canceling the wedding was never part of the plan.
Canceled wedding etiquette provides guidance, covering everything and allowing you to gracefully and "properly" wrap things up.
Having the wedding canceled at the last moment is a traumatic experience. Using the rules of wedding etiquette as a guide will allow you to walk away with the pride of knowing that you handled the situation as well as it could have been.
Canceling a wedding due to Death in the Family
If the wedding date has been canceled due to a death in the family, etiquette says that you should allow 6 months before rescheduling. This is considered a respectful amount of time to allow family members and it shows great respect for the lost relative. There are provisions for shortening this time to two or three months, but in this case, the wedding must be simplified to show the family the respect due to them.
Canceling a wedding due to Family Members
Sometimes, engagements can be broken by family members. If this has happened, work to resolve the matter as discreetly a possible. Wedding etiquette allows that only the couple can decide if they will cancel the wedding or postpone it to a later date.
Canceling a wedding due to Broken Engagement
Although a broken engagement can be embarrassing, family and friends are sure to be curious about the circumstances that caused the break. Etiquette, properly followed will keep them from prying. It also allows that the couple has the right not to tell anyone. If the wedding is canceled indefinitely, the consequences will be minimal if proper notice is given far enough in advance.
The first, obvious step after a wedding is canceled is to inform the family and guests that there will be no wedding celebration.
If there is enough time before the actual ceremony, sending cards to family and friends announcing the broken engagement is suitable.
All of the arrangements that were made for the wedding date itself should be canceled. There will likely be some companies that will ask for a payment, either all or part of the expected fees. Wedding etiquette requires that you handle yourself with style and grace during all of these encounters and honor the contracts.
Canceling on the DAY OF the Wedding
If the wedding is canceled on the day of the wedding, the announcement must be made verbally and as soon as possible for obvious reasons. This announcement can be made by a family member with the couple shielded from the guests if they require it.
Canceling a wedding due to being left at the altar
If you find yourself left at the altar, consider turning it into an occasion. Your guests have all come together, ready for a celebration. Why not allow them to attend a party and enjoy being dressed rather than send them home to talk.
Since, by this point, the wedding reception has been paid for, the person who paid for it can use the reception and continue on with the party for the guests' benefit. You need not attend, or you may wish to join your guests once you've changed.
Canceling the "Honeymoon"
If you have already paid for the honeymoon trip, you may wish to take the trip as a getaway or a period of reflection. You can choose to take a close friend or family member to help make it a real vacation.
What to do about wedding and engagement gifts
Etiquette says that these were all given to the couple to congratulate them on their wedding. This means all the gifts will have to be returned, including cash, appliances or any real estate that may have been received. This will ensure that none of your friends or relatives will feel that they have been taken advantage of.
Remember that canceled wedding etiquette requires that you handle yourself with style and grace. This means that revenge is out of the question. Whatever the circumstances, hold your head up.
Remember that your role in their life was as important to them as they were in your life. Try to respect that and allow for their feelings at this time as well as your own.
Belinda Nelson is a freelance copywriter who enjoys writing on a variety of subjects. Each article is carefully researched and put together for the benefit of the reader. You are invited to find out more and leave your own comment about her findings on the subject of wedding etiquette by visiting: http://www.weddingetiquettemadesimple.blogspot.com/ Be sure to sign up for your free gift!
Article Source: https://EzineArticles.com/expert/Belinda_Nelson/272553
http://EzineArticles.com/?Cancelled-Wedding-Etiquette---Help-In-A-Time-Of-Need&id=5633453