You don't have to compromise on style just because you're on a small wedding budget. With some careful planning and a little help from family, friends and me, you can pull off a wedding that is unique, classy and very personal to you and your future husband/wife.
Where to start?
When you're thinking of a vintage wedding, what time period do you envisage?
Popular vintage wedding themes for 2022 and 2023 include:
When you know what period you're aiming for you can set about collecting everything you need to create an authentic vintage themed wedding.


How to get your hands on FREE vintage styled table and room decor, dining ware, signage and accessories.
This is where your eccentric or elderly relatives and neighbors come into play. I am sure as long as you promise to take good care of their treasures, your nerest and dearest would let you rummage around in their attics, basements, garage and more to track down very unique:
Vintage mirrors
Picture frames
Decorative vases
Lace table cloths
Vintage dinner ware
Bone china dinner/tea services and more
Decorative throws and pillows
Possibly also artificial flower sprays
Vintage wedding attire / dress
Vintage period costume jewellery
Your family and friends homes may be a treasure trove of wonderfully quaint vintage items that you can use to decorate as well as serve food and drinks from.
Ensure you transport and wash with care and respect anything you borrow and you have yourself a way to decorate and cater your event for FREE.
FREE Vintage Image Resource
If you want to create decoupage decorations and are looking for vintage images to download and self-print, check out Pixabay.com for some wonderful free public domain vintage images. Hundreds to choose from. Check out these for vintage themed weddings.
Use these images to design your own invitations, guestbook, decoupage decorations and more.
My gift to you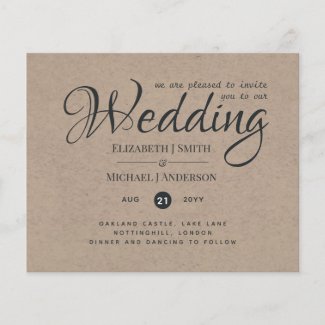 For my part in your wedding, I have created a stylish and unique selection of vintage wedding invitations that offer quality at a budget price.
You can view my vintage selection here
.
Prices range from $0.61 per invite - LESS with sales and volume orders.
The invitations featured here have my lowest royalty - literally rock bottom, the system won't let me set it any lower. I did this to ensure you get the best deal available!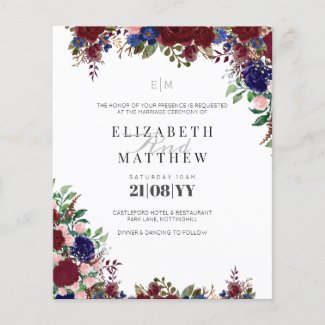 FREE
- another of my gifts to you is that I will (time allowing) make custom adjustments to your chosen design ensuring your finished vintage wedding invitation is one-of-a-kind and unique to you! This is not something that is readily available anywhere else and certainly not via those competing cheaper budget wedding invitation sites.
If there's a specific wedding invitation color or design theme you do not see in my low budget vintage wedding invitation collections, drop me a line and I may be able to create something new from scratch!
Vintage Themed Wedding Invitations - niche Featured here is a selection of wedding invitations which represent one of the vintage themes listed above. The prices in most cases reflect those of a 5 x 7 invite. If you want to save money, the design can be transferred to a smaller size (slightly smaller than A6) which ensure you make great savings! Let me know know if you need help re this.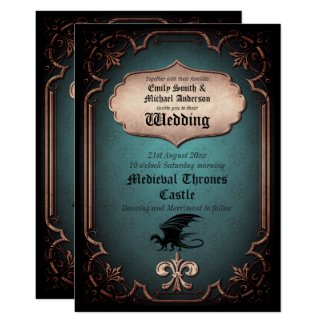 Dragon Wedding Medieval Gothic Vintage Thrones Invitation
Low Budget VINTAGE Themed Wedding Dresses
You might have a lovely relative who can gift you her wedding dress that you can have carefully altered to suit your size and needs. There are preloved wedding dress groups and stores where you can buy wonderful vintage wedding dresses for bargain prices.
Or you can buy a new
Vintage Wedding Dress
for a low price via sites like Amazon. To make life super easy for you, I have handpicked some great
Vintage Wedding dresses, Bridesmaid dresses , decorations and accessories
and featured them on
my own Amazon page
. As always READ REVIEWS carefully before ordering. If ordering clothing, do all your own measurements and check the advertised fabric types to ensure they reflect the photos. Just a precaution!