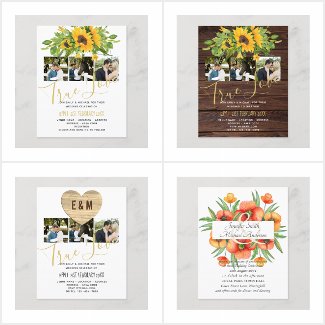 Just because you're on a tight budget doesn't mean you can't enjoy the same quality of design and elegance as you would if you were spending four times the amount, which is why I've created this wide selection of
Wedding Invitations
based on my exisitng wedding range but offered at a budget price!
From $0.33 an invite when ordering 100 satin.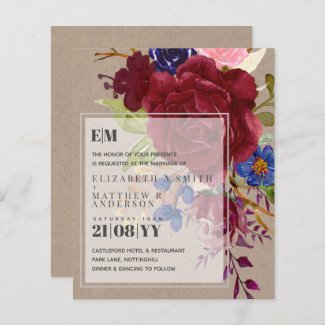 Prices vary depending on quanity/finish ordered, but they remain low ensuring great savings for budget wedding couples.
100+ DESIGNS
With over 100 designs to choose from including rustic, sunflower, modern, minimalist, geometric, greenery, various color themes and free custom edits (time allowing) your budget wedding invtiation will be every bit as classy and unique as anyone elses if not better!
PAPER TYPES
These budget wedding invitations come in two finishes, satin and semi-gloss as shown via the examples below. Note the paper weight difference. Satin is 80lb and Semi-Gloss is standard 110lb weight.
ENVELOPES
- These invites do not come with envelopes but you can make great savings buying envelopes from
Amazon
. The card sizes for the satin and semi-gloss invitations are 4.5" x 5.6" and the closest envelope size may be
A6 6.25" x 4.5"
. It is slightly larger than required. The most common size for invites is 5" x 7" but that small increase in size is a big increase in price!
Here are a few of my latest Designs , perfect for Winter Weddings and Spring, Summer, Autumn 2021 2022.